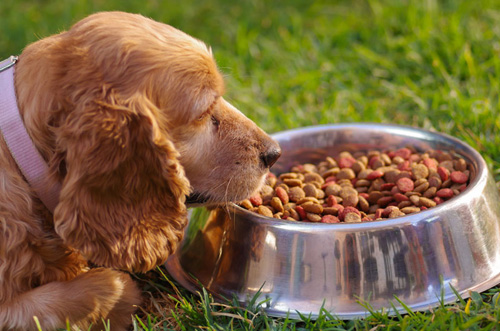 The natural immune system of our dogs can be very strong — strong enough to fight almost any disease. But, unfortunately, often not strong enough to fight back on its own against Canine Lymphoma. For that reason, dog guardians who are providing Holistic Canine Lymphoma care for their dogs – or guardians who want to support the effectiveness of other conventional Canine Lymphoma treatments – need to provide additional support to help slow the cancer and boost their dogs' natural immune system. This support generally includes a number of natural vitamins and supplements that can be extremely helpful to support dogs fighting Canine Lymphoma.
Although we don't have the ability to go into a detailed description of all the holistic supplements available to help your dog (there are many), below we've included several powerful options that Dr. Ulbrich recommends for his patients who are using holistic care to fight Canine Lymphoma. Feel free to use these descriptions as a starting point to discover the best supplement mix for your dog's Canine Lymphoma care.
The list of recommended Canine Lymphoma supplements will be available soon, but we wanted to give you a starting point for your own research and finding the right supplement mix for your individual dog.
Note that, as we emphasize for all of the pages on this website, every dog and every Canine Lymphoma case is different, so we always highly recommend that everyone work closely with their professional vet to come up with a treatment and supplement plan that works best for their particular dog. In particular, if you are interested in using supplements and other holistic treatments for your dog's Canine Lymphoma, we recommend that you work with a "holistic" veterinarian to put together a holistic treatment plan. Ideally, we recommend working with a holistic vet in your area (who can see your dog in person, and make direct evaluations of his needs and care), but if you can't find any holistic vets that you like in your local area, it's possible to get holistic Canine Lymphoma care over the telephone. One of the founders of this website, Dr. Bob Ulbrich, VMD, and other holistic vets provide consultation by phone and will ship to you any necessary supplements to allow you to provide effective holistic care to your dog from the comfort of your home. If you'd like to schedule a telephone consultation with Dr. Ulbrich, visit the "about us" page on this website for his contact information.
And if you want to try the key essential supplements that Dr. Ulbrich recommends to his Canine Lymphoma patients, you can learn more and order those directly from Dr. Ulbrich's Canine Cancer Supplements website at www.canine-cancer-supplements.com.


For more free Canine Lymphoma information, downloads and support - and
for help with your dog's cancer care – visit our sister Charity website
"The Dog Cancer Tribe" at www.DogCancerTribe.com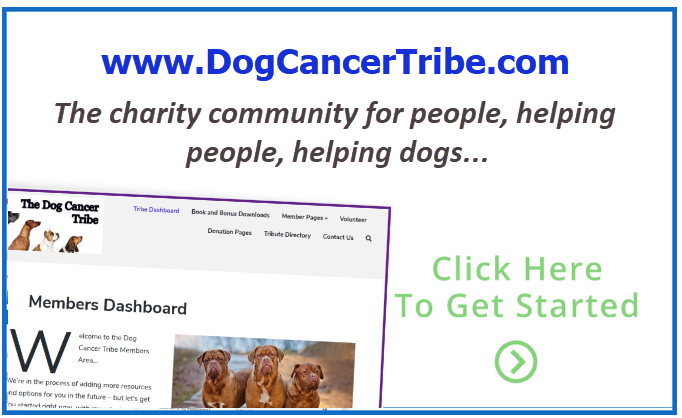 ———————
Note: The information on this website is intended for research and informational purposes only. It is not to be used to diagnose or treat any disease, and should not be used as a substitute for proper veterinary consultation and care. Every dog and every cancer case is different, so if you fear that your dog has Canine Lymphoma, we encourage you to seek appropriate professional veterinary care as quickly as possible to determine the best course of action to treat your dog and his or her particular circumstances.
———————