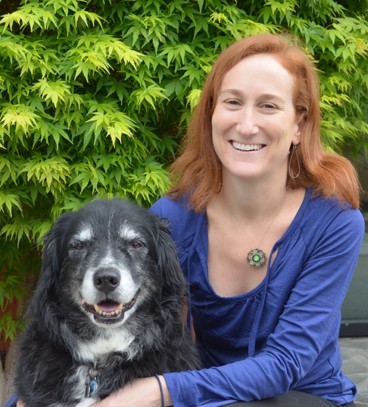 Dr. Kim Freeman, DVM, DACVIM (Oncology)
Veterinary Cancer & Surgery Specialists
Milwaukie, Oregon
Dr. Kim Freeman, DVM, ACVIM (Oncology), is a licensed veterinarian with a specialization in Oncology (the study and treatment of Dog Cancer, including Canine Lymphoma). She graduated from the University of Tennessee, Knoxville, in 1999, and is Board Certified by the American College of Veterinary Internal Medicine (ACVIM) in the field of oncology since 2003.
By the time most Canine Lymphoma patients come to visit Dr. Freeman, most have already been diagnosed with the disease. At that point, Dr. Freeman uses her experience and research to help guide patients through the options that suit them best.
Although Dr. Freeman does incorporate some holistic supplements and care in her practice, most of here care is conventional in nature and the supplements she recommends are generally intended to support and ease her patient's responses to the conventional Canine Lymphoma treatments that she uses.
Dr. Freeman's practice is the "Veterinary Cancer & Surgery Specialists" in Milwaukie, Oregon (just outside of Portland).
You can set up an appointment for your dog or reach Dr. Freeman at:
Dr. Kim Freeman, DVM, DACVIM (Oncology)
Veterinary Cancer & Surgery Specialists
10400 SE Main St.
Milwaukie, OR 97222
Phone: (503) 908-1492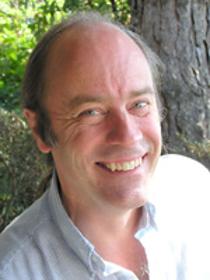 Dr. Bob Ulbrich, VMD, CVH, VMST (Complementary and Alternative Medicine)
The Holistic Pet Vet Clinic
Tigard, Oregon
Dr. Ulbrich graduated from the University of Pennsylvania in 1986.*
[* Note: While most veterinary school graduates have the title of DVM (doctor of veterinary medicine), The University of Pennsylvania veterinary school (where Dr. Ulbrich graduated from) is the only veterinary school in the country that issues a "Veterinariae Medicinae Doctoris" degree instead of the traditional DVM title. That's why Dr. Ulbrich's title is VMD instead of DVM, though, for all practical purposes, VMD and DVM degrees are exactly the same.]
For the first years of his practice, Dr. Ulbrich practiced conventional "western" veterinary medicine until he started to become disillusioned with the limitations of conventional veterinary medicine to treat many chronic diseases. He found that while conventional western medicine was great for emergency treatments, that for certain chronic diseases – including many cancers – it often just suppressed the symptoms of those diseases and fell short of the types of results he desired when treating his patients.
So Dr. Ulbrich began studying alternative healing methods, and brought more and more of those alternative remedies into his practice. Today, while Dr. Ulbrich still uses conventional medicine to treat his patients where appropriate, the majority of his practice uses holistic treatments (including classical homeopathy, nutrition, supplements, etc.) in an effort to provide the best possible results for his patients.
Dr. Ulbrich owns and operates The Holistic Pet Vet Clinic in Tigard, Oregon (near Portland), and also treats patients from around the country (and around the world) using telephone consultations. For dog owners seeking holistic care but who can't find a good local holistic veterinarian to care for their dog, these telephone consultations may provide an excellent option.
You can set up an appointment for your dog or reach Dr. Ulbrich at:
Dr. Bob Ulbrich, VMD
Holistic Pet Vet Clinic
11505 SW Pacific Hwy, Suite D
Tigard, OR 97223
(503) 293-6666


For more free Canine Lymphoma information, downloads and support - and
for help with your dog's cancer care – visit our sister Charity website
"The Dog Cancer Tribe" at www.DogCancerTribe.com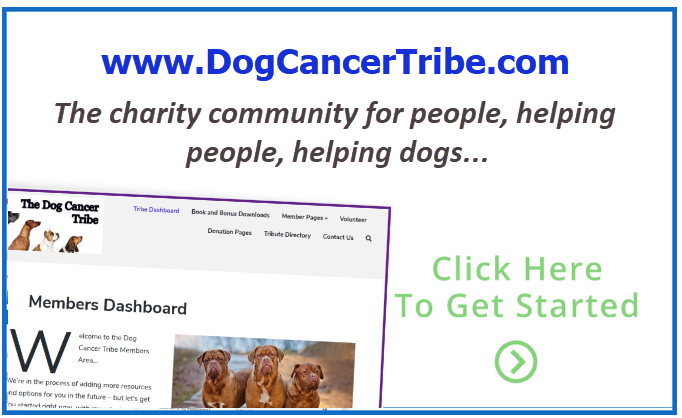 ———————
Note: The information on this website is intended for research and informational purposes only. It is not to be used to diagnose or treat any disease, and should not be used as a substitute for proper veterinary consultation and care. Every dog and every cancer case is different, so if you fear that your dog has Canine Lymphoma, we encourage you to seek appropriate professional veterinary care as quickly as possible to determine the best course of action to treat your dog and his or her particular circumstances.
———————